Viewing By Category : Equipment Range Finders /
Main
Wednesday, February 1, 2012
Laser Link Golf, a leader in distance measurement technology and solutions for the golf market, created a stir at the PGA Show in Orlando with its surprise introduction of Switch, the company's newest rangefinder product. Switch combines the features of the company's two most popular rangefinders – the QuickShot and the Red Hot. When in QuickShot mode, measurements to Laser Link reflectors are fast, simple, and supremely accurate. Want to measure distance to other objects such as trees, bunkers, or hazards? Simply "switch" quickly and seamlessly to Red Hot mode and any landmark on the golf course is a target. The product will measure in yards or meters, and includes silent and vibrate measurement confirmation modes in addition to the standard "dual-tone" indicator.
"We were very excited to be able to get Switch introduced at the PGA Show," said Dan Steiner, vice president at Laser Link Golf. "We sold out our initial allotment in basically the first day, so we'll have to ramp up production going forward. The introduction of this product combined with some other attractive promotional programs made this one of the best PGA Merchandise Shows we've been a part of."
Switch will be available for retail sale in the summer of 2012. For more information about the product, contact Laser Link Golf at info(at)laserlinkgolf(dot)com.
About Laser Link Golf
Laser Link Golf is the producer of the Laser Link Distance System, the revolutionary distance measurement system designed specifically for golf. Laser Link Golf products include the popular QuickShot™ rangefinder, the Red Hot rangefinder, the SmartStick™ reflector system, and the Smarty™ flagstick reflector. The System is designed to speed up play and add enjoyment to the game. It is in use at more than 3,000 private clubs around the country, and several more daily fee courses. Additional products include the CartLink System – the affordable cart-mounted GPS alternative that golf courses can install without breaking the budget. CartLink puts the best distance measurement technology within arms reach for golfers. Laser Link Golf is based in Madison, WI, and is owned and operated by many of the same individuals that started SoftSpikes®. They are involved in Laser Link Golf for the same reason they got involved in SoftSpikes® – both are good for the game
!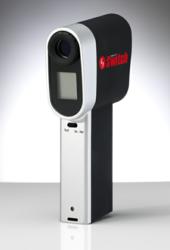 Comments
Comments are not allowed for this entry.
A special offer from GolfSmith our sponsor:
---
FREE $10 GIFT CARD with $100 purchase. But don't wait. Place gift card and items in cart for offer.
---